5 Ways to Reduce Damp Paper in your Plotter
Plotters and Wide Format Printers
With summer brings the awful heat and humidity to New Jersey along with damp paper issues for plotters. Damp paper will cause print and copy quality issues because the toner and or ink doesn't adhere to damp paper well. One of the ways to tell if the paper is damp is that the print of copy looks muddled or not a fully formed image. Our technicians refer to the issue as "blotching of the image".
Extremely high and low humidity levels can cause different problems. In most cases, keeping your office or company facility at a comfortable level of humidity will solve or mitigate such problems. This can involve controlling temperature, using air conditioning or using equipment such as a humidifier or dehumidifier.
The good news is that there are a variety of fixes that can be installed to prevent your plotter paper from getting damp.
Fixing Damp Paper Issues
Each roll of paper is sealed in a plastic bag. Leave the roll of paper in the plastic until it's needed. If the paper in the plotter is damp then replace with a fresh roll.
Many toner based wide format plotters (printers) have a drum dry switch that can be turned on or turned off. In some cases turning on the drum dry switch can help with damp paper
Purchase Silica Gel Desiccant packs and then place one pack in each of the roll feeders. I recommend the 1lb packs because they should last the entire summer. Replacement of those bags should be when we turn the clocks ahead for daylight savings time
Partial paper rolls should be store in plastic when not in use and the addition of a Silica Gel pack will drain the moisture out of the paper.
If you have a dedicated room for the wide format printers/plotter you may want to consider adding a de-humidifier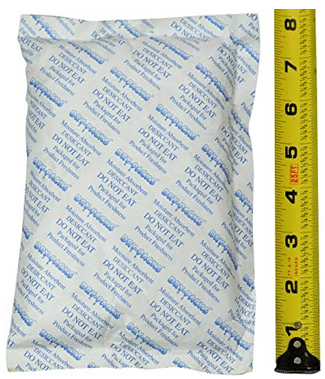 It's my belief that the best course of action is the silica gel packs because they re a quick and fix an inexpensive.
Jersey Plotters has been helping client with wide format printers and plotters for the last 25 years in New Jersey. We offer discounts for trade ins along with maintenance and supply agreements for new Ricoh and Epson wide format plotter/printers.
-=Greetings from Sandy Hook, NJ=-