We offer Riso printers, which are famous for giving low cost printing options for schools and churches.  We are proud to be an authorized partner of the Riso Printer line.
Some of the Riso printers we offer are as follows:
Riso ComColor FW 5230 – 120 pages per minute – super high speed
Riso ComColor FW 5231 – Same speed as the 5230, with lower paper capacity
Riso ComColor FW 5000 – 90 Pages per minute – LOW print cost!
Sometimes, just seeing a comparison chart really helps people see what Riso printer they want.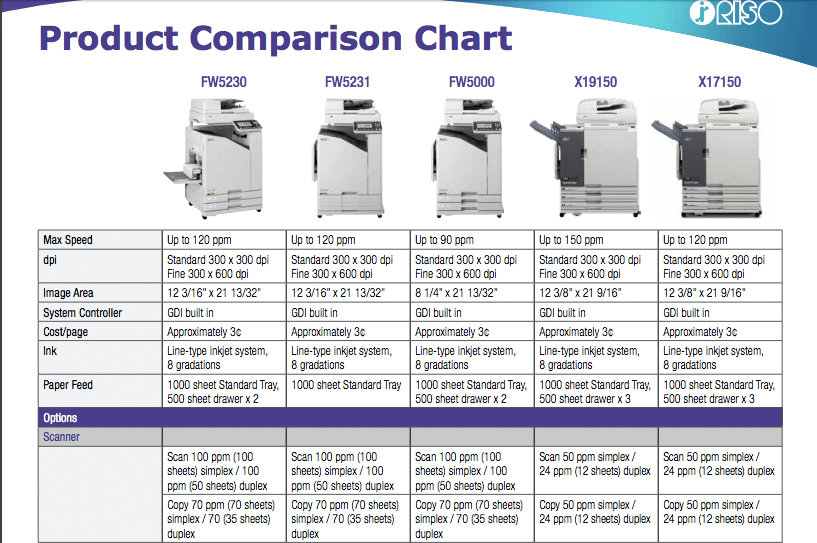 If your church or school has been thinking about getting a Riso Printer, we would love to help!  Give us a call for a free quote!