Ricoh MP W6700 vs Any Inkjet Plotter
It was way back in 1998 that I had my first opportunity to sell wide format copier. Back in 1998 our Ricoh wide format devices could only copy bid sets or drawings. Printing or scanning was not an option until 2003.
There are many options for wide format devices that can scan/print/copy these days. The two print technologies are dry toner and liquid ink. There's pros and cons to each of these technologies and that's what I'd like to list for everyone.
Pro's with Inkjet Plotter Technology
Less expensive to purchase or lease
Low consumables items required except for ink, print head and paper
Color print, copy and scan are standard features
Most inkjet plotters are capable of producing decent quality color graphics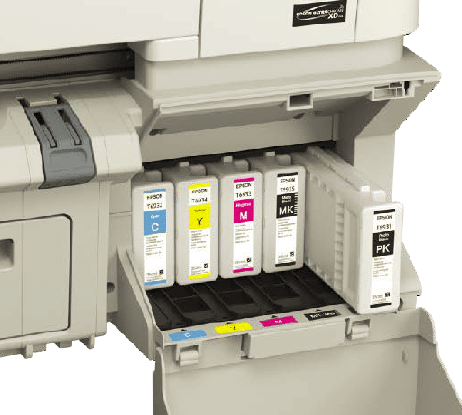 Con's with Inkjet Plotter Technology
Slow printing, copying and scanning speeds
Best quality is on inkjet paper (higher cost per square foot than bond paper)
Print heads are not included in maintenance agreements costs can vary from $500 to $2,000 per print head
Print heads will clog if the plotter is not used often resulting in increased ink consumption, time wasted to purge print heads and can lead to premature failure of the print head(s)
Inkjet plotters should print daily to prevent ink clogging or purging of ink
High cost for black and color ink per square foot
Many inkjet plotters use dye based ink (which image will smear when wet) a combination of dye and pigment (pigment will not smear when wet) inks or some just have all pigment inks. If plans are going to the field it's something you'll need to think about What's the Difference Between Dye-Based and Pigment Ink?
Pigment based inks have a higher cost per square foot over dye based inks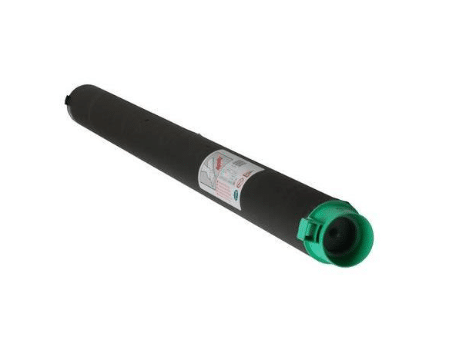 Pro's with Dry Toner Plotter Technology
Fast printing/color scanning and copying with some devices offering up to 22 "D" size per minute (Most common devices in the field print at 7 "D" size per minute compared to inkjets that are 2-3 "D" size per minutes
Excellent print quality on bond paper (no need to purchase high quality paper which will increase costs
Prints and Copies will never smear when wet
Dry powder toner will never clog
Great plotter for those that are only going to use the plotter a few times a week because dry toner technology can still print quality images even if the device is not used for months on end
Color toner print is available in some models but expect to pay a high price for those devices
Hard Drives are standard which help in the process of ripping the print file
Use up to 600 foot paper rolls, which lowers the cost per square foot for paper
Dual paper rolls are now standard with some devices offering 4 paper rolls in one device
Plotters can last ten plus years with hundreds of thousands of square feet on the meter
Con's with Dry Toner Plotter Technology
Higher Lease and purchase cost than inkjet plotters
More consumable items to maintain over inkjet but still has a lower cost per square foot that inkjet
Summary
In the long run if you're only printing black drawings the dry toner based plotters will outlive any of the inkjet models. In addition they will have a lower overall total cost of operation. If you really need color plotting and can't afford the color dry toner plotters then make sure you run the color plotter everyday and have plenty of inks on hand.
When it comes to maintenance and supplies most companies offer a cost per square foot for the dry toner plotters. It's a good plan because it gives you predictable cost every month. Most inkjet plotter maintenance agreements not include ink nor print heads. Thus your cost is unpredictable since your cost depends on how much ink goes on the paper.
-=Greetings from Sandy Hook, NJ=-