Stratix Systems Awarded Ricoh President's Award
Stratix Systems has been awarded "The Ricoh President's Award," the highest honor bestowed by international technology company Ricoh Company, Ltd. The award was presented at Ricoh's International Convergence conference held last week in Las Vegas, Nevada.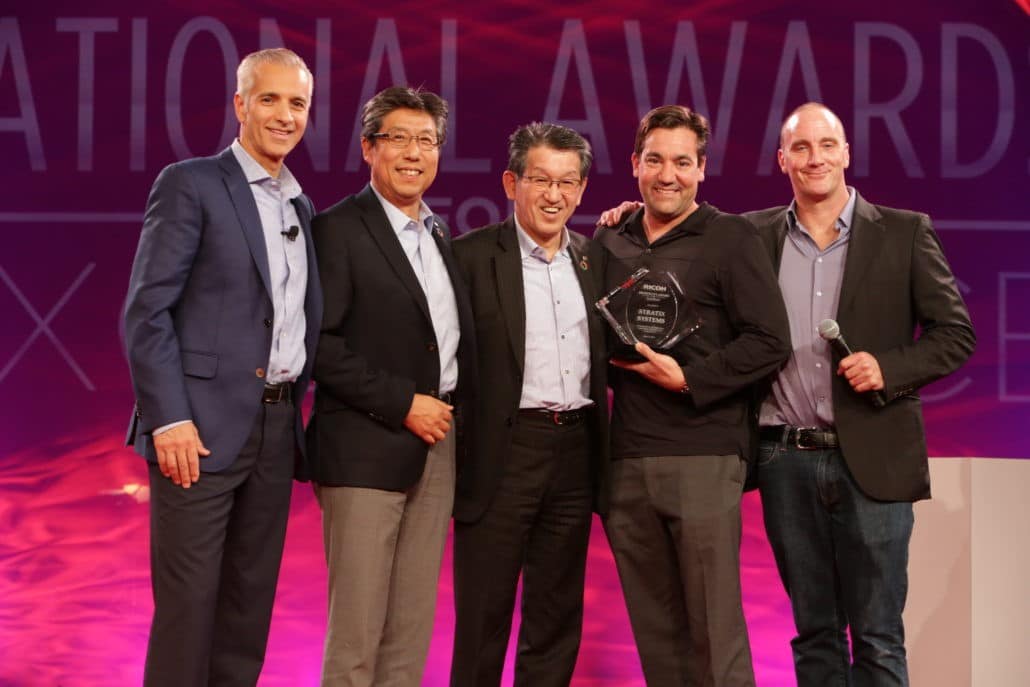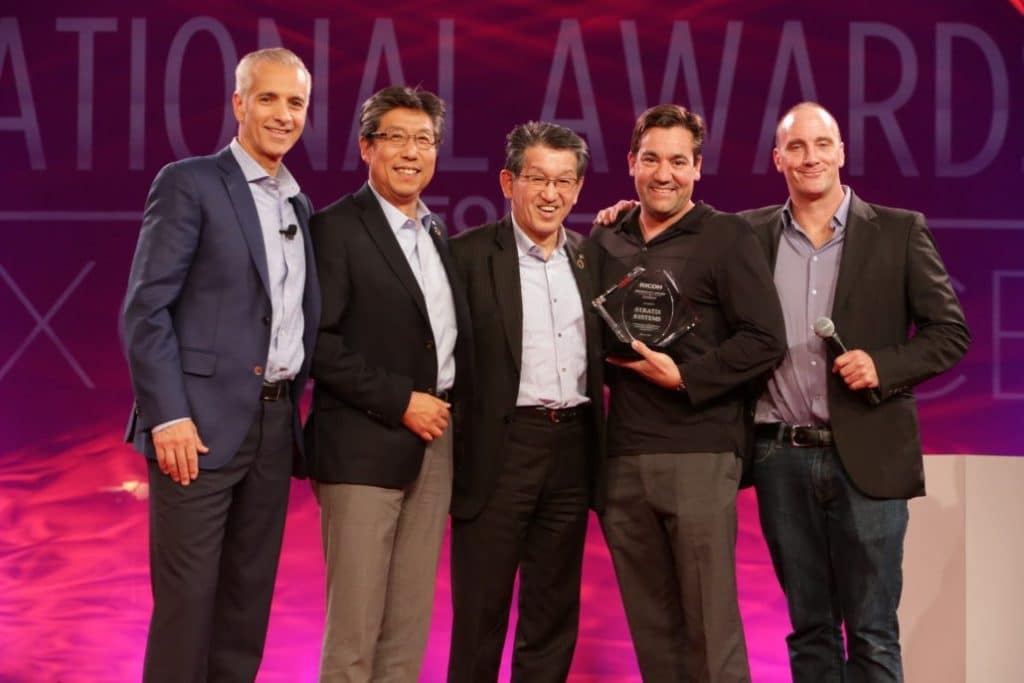 The Ricoh President's Award recognizes an independent dealer partner that has exemplified the true meaning of positive partnering, working together with Ricoh to achieve mutual business growth, and on delivering an extraordinarily positive customer experience.
Stratix Systems is one of the region's leading technology solutions partners and one of the leading Ricoh dealers in the country, with a business relationship that spans 40+ years.  With offices in Reading, the Lehigh Valley, Philadelphia, York and Central and Northern New Jersey — and over 120 IT professionals — Stratix Systems delivers IT, content management, document management and imaging support to over 6,500 organizations throughout Pennsylvania and New Jersey.(PHOTO… Jim Coriddi, Vice President, Dealer Division, Ricoh USA, Inc.; Joji Tokunaga, President and CEO, Ricoh Americas; Yoshinori "Jake" Yamashita, President and CEO, Ricoh Company, Ltd.; Brent Simone, Stratix Systems; Jay Mohr, Comedian and Actor
www.stratixsystems.com