Four Reasons Why New Jersey Architects Love the Ricoh MP W6700
If you're in the market for a new wide format MFP that scans in color, along with printing and copying in black? If so there are several reasons why Architects in New Jersey love the new Ricoh MP W6700.
Ease of Use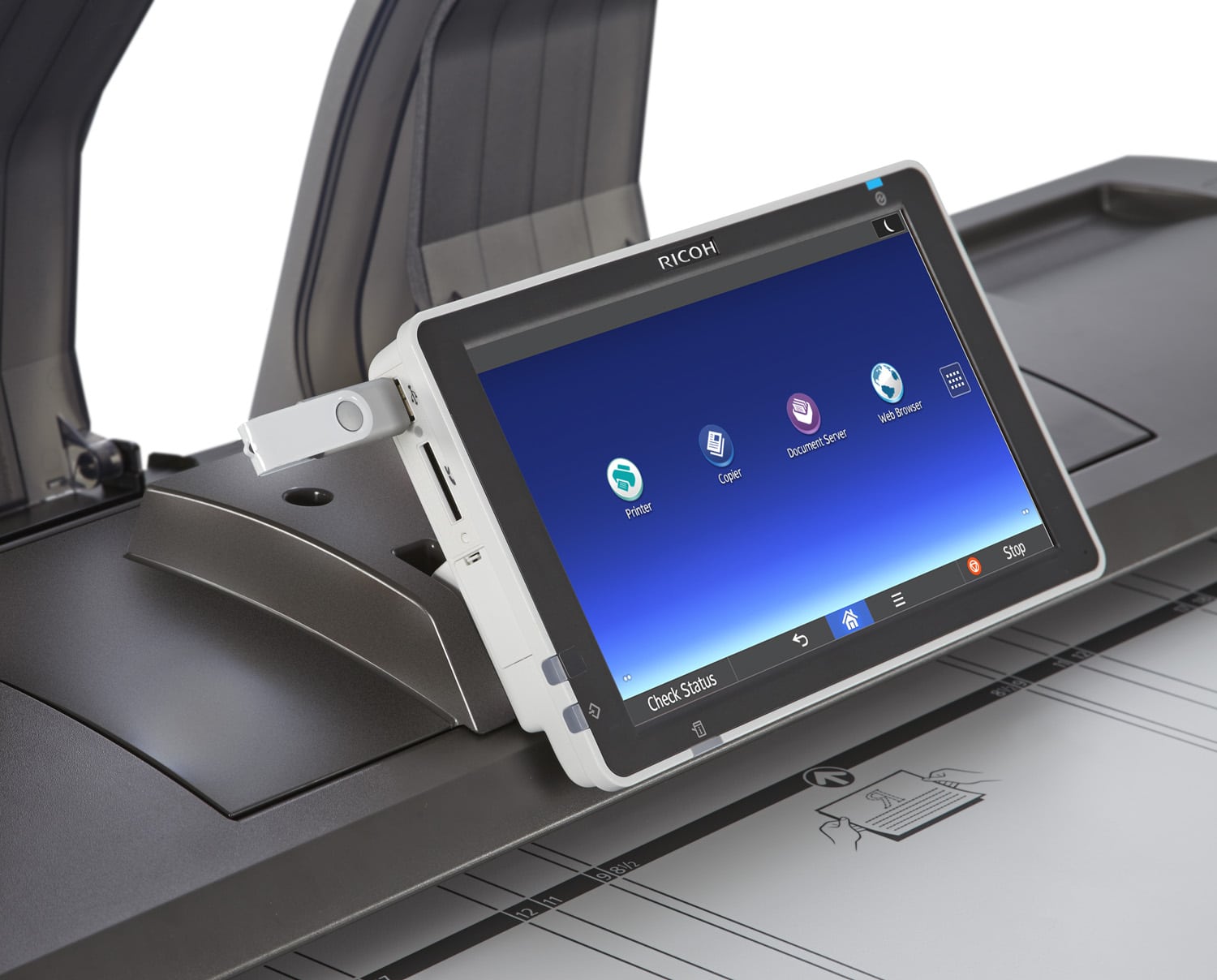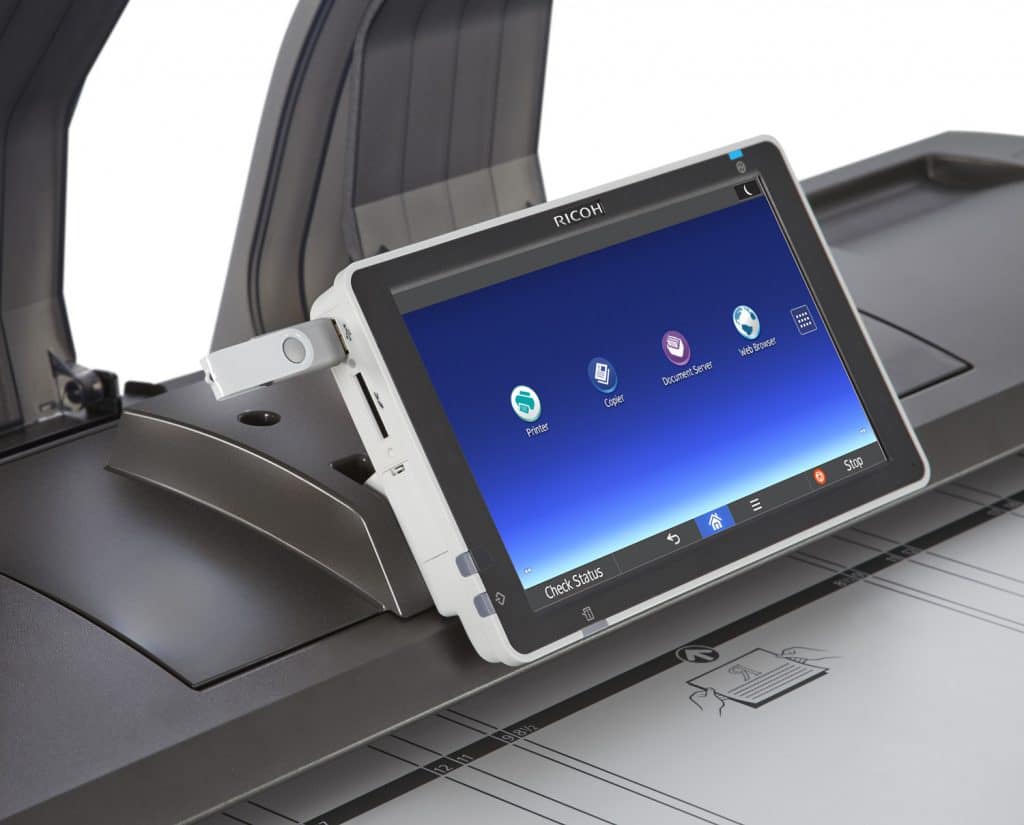 Our new smart operation panel all of the commands to copy, reduce/enlarge documents. Collated bid sets features are also located in the first home screen.
With a few easy touches on the panel, the Ricoh MP W6700 is ready to produce up to 999 collated sets of prints.
What about the need to produce half size or quarter size prints? It's easy because the reduction and print commands are located on the home screen.
Front Exit Tray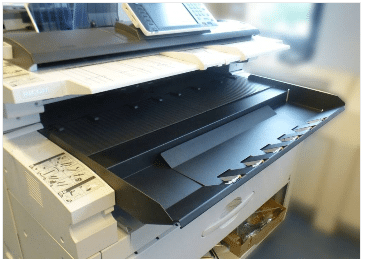 How many times have you dreaded going the wide printer to pick up prints? Most Architects hate this because most wide format printers deliver prints to the top or the rear of the printer.
The Ricoh MP W6700 is the only printer that will delivery up to 100 "D" size prints to the front of the printer. There's also an optional exit trays that allows for stacking "E" size prints to the front also.
Standard Dual Roll Feeder
The MP W6700 comes standard with enough room to hold two rolls of 500 foot paper. Architects like this feature because when one roll is expired the printing/copying will be routed to the next paper roll.
Some Architects also use a 36 inch roll and 18 inch roll at the same time. Check plots are using the 18 inch roll and "d" size for the 36 inch roll.
Performance
Day in and day out the Ricoh MP W6700 performs with virtually zero service calls. That's because Ricoh has been utilizing the same digital print engine for a dozen years. The MP W6700 incorporates long life service intervals which means less down time.
Please send me an email and I can provide a list satisfied Architects that you can call or email.
-=Greeting from Sandy Hook=-