Should I Lease or Buy a Ricoh MP6700SP in New Jersey?
Should I lease or should I buy the Ricoh MP6700SP wide format? It's a question that I'll field at least a few times a month.
MP6700SP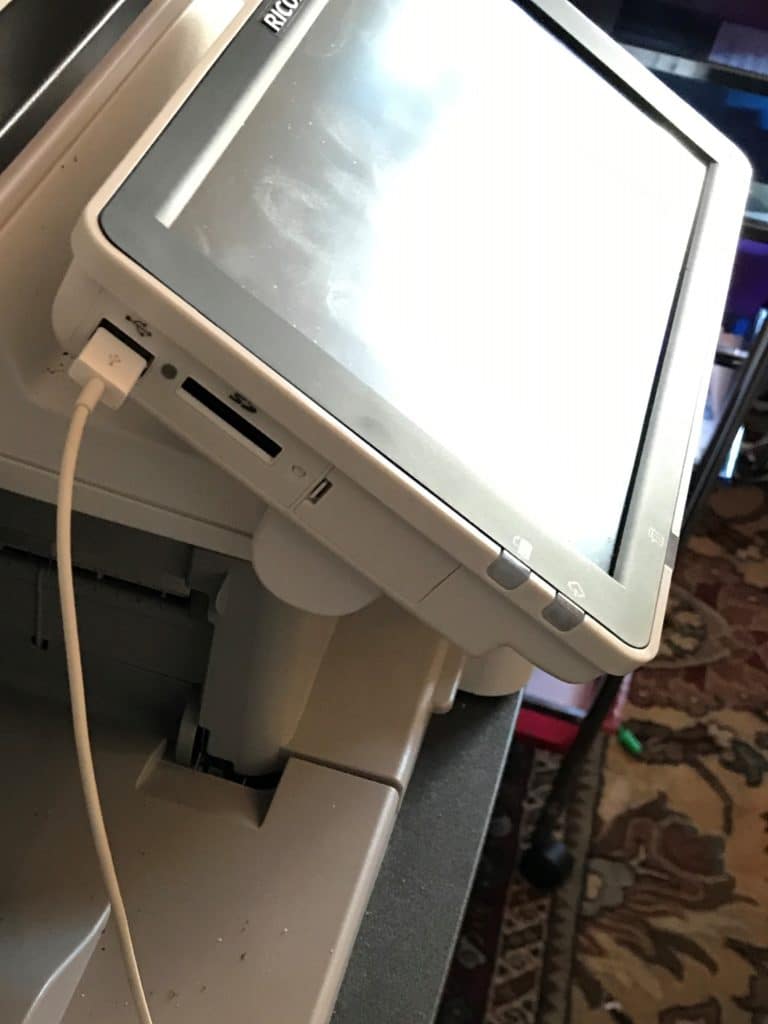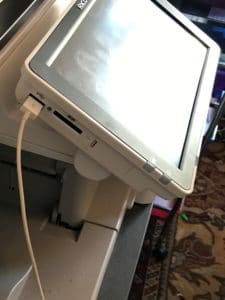 In order to answer that question, I'll need to give a little history about the Ricoh MP6700. The one great feature of the Ricoh MP6700SP, is that it's a workhorse.  Since the introduction of the Ricoh 240W in the early 2,000's Ricoh has kept the same digital print engine.  I've been selling and supporting Ricoh wide format devices since that time.  This print engine just continues to run and run with almost no failures from mini PM (preventative maintenance) to PM.  Which is about 30K linear feet and 90K square feet.  A regular PM kit is required at or about 200k square feet.
Keep in mind that when using 36 inch wide paper, every linear feet equals three square feet. One five hundred foot roll of paper equals 1,500 square feet.
Here's a few questions that I'll ask when I'm posed with the above question:
 Do you plan on keeping the Ricoh MP6700SP for more than five years? If so, you might consider the purchase of the device rather than the lease.
Is your print volume under or over 3,000 square feet a month?  If your volume is under 3,000 square per month.  Your estimated print volume in 5 years would be less than 180,000 square feet.  Basically your Ricoh MP6700SP has not even reach it's first regular PM.  Thus, you should be leaning towards buying the Ricoh MP6700SP.
Are you a fan of technology?  Which means that you understand that having the latest technology will increase productivity and lower costs. If so, leasing the Ricoh would be a better solution, because you have fixed budget amount in place.  At the end or close to the end of a 5 year lease you could upgrade the Ricoh for a few more dollars per month.
Do you project growth in your wide format print volume? If so, leasing could be better because you could upgrade to a faster Ricoh at or around the 45th month of the lease. In addition you would see a saving in maintenance and supplies when upgrading to the faster Ricoh.  That savings could off-set some of the additional lease increases.
Maintenance & Supply Agreements
In addition the above questions, there's one more item that needs to be addressed.  Most if not all maintenance and supply agreements increase in price every year.  The reason for that is because as the wide format devices age, they will require more service.  Those yearly increases can be as much as 6% to 20% per year.  Thus, holding onto the wide format device and carrying a maintenance and supply agreement for ten years may not a good financial decision.  Many of our accounts will lease the Ricoh MP6700SP and then make a decision in year on whether it makes sense to upgrade that lease. In most cases there will be a savings because the cost for a new maintenance supply agreement will have a much lower cost.
New Technology
Technology advancements with wide format devices come at a much slower pace than regular office copiers.  Where copier manufacturers release new models about every 18 months, new models with wide format happens about every 36 months or longer.   Thus, a five year lease is really not a bad option.
If you have any questions or comments please feel free to email me apost@p4photel.com or visit our really cool site Print4Pay Hotel
Greetings from Sandy Hook, NJ