Top Ten FAQ's for the Ricoh MP W7100 W8140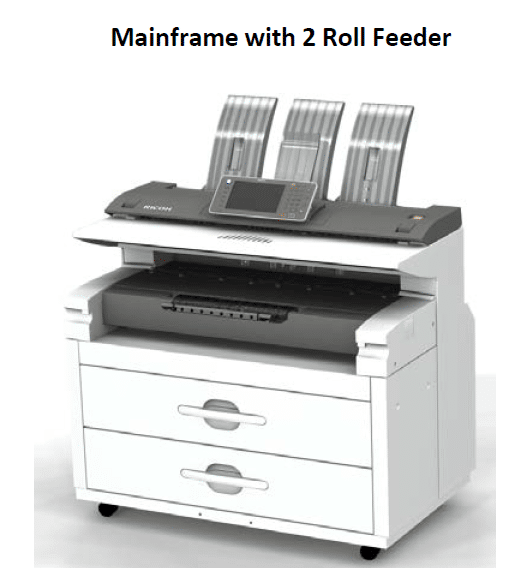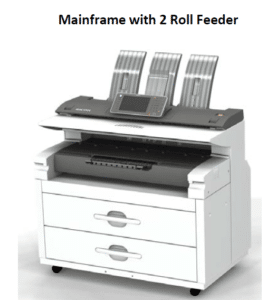 After a few recent appointments to showcase the Ricoh MP W7100 & W8140 to New Jersey Architects, Engineers and Construction companies. I thought I would put together these top ten FAQ's that were posed to me from existing clients and prospects.
Please keep in mind that the Ricoh MP W7100 & 8140 are identical devices.
The only difference between the two devices is the output speed when printing or copying.  The MP W7100 will print or copy at ten "D" size pages per minute, while the MP W8140 will cruise in at 14 "D" pages per minute.
How many originals scans can the output tray hold?  The output tray will hold up to 50 wide format originals for minimal interruptions when scanning documents.
Can we scan to Cloud services like dropbox and google drive?  Yup, you can set that up right out of the box, or you could use the ninety day free trial for Ricoh ICE (Integrated Cloud Environment).
We have some old legacy drawings, what is the highest resolution we can scan at?  Through the scan2folder or scan2email the highest resolution is 600dpi.  When using the TWAIN scan driver, you can boost the resolution to 1200×1200.
With those old legacy drawings, we have quite a few that are traditional blueprints.  Blue paper with white lines, what would be the best way to copy those?  Our Ricoh MP W7100 & 8140 has a unique feature called positive to negative.  Thus, when you enable this feature the white lines are turned to black and the blue areas are turned to white.
How many rolls of paper can I keep in the Ricoh MP W7100  & 8140 at one time?  We can hold up to 4 rolls of paper with the option dual roll feeder.
Does your device have an option for color scanning?  Color scanning is a standard feature, and there is no additional cost for that feature.
When scanning documents, can we name the file from the operation panel of your device?  Yes, in addition you can also attach a subject name to each scan, which makes the scans much easy to locate when they are sent to a network folder.
Do you offer cost recovery software?  Yes, we use Print Audits PCS Director
Is it possible to detach the scanner from the Ricoh MP W7100  &  8140?  We have a heavy volume of prints and scans.  We can do that, many clients opt in for the Scanner Separation Unit.
  What makes your system unique or different from the likes of Oce and KIP?  Geesh, there are many differences  that allows the Ricoh to be a better value than the others.  Features that come to mind are TWAIN scanning, Ricoh ICE, Ricoh Cloud Print, Original Scan Stacking, Document Server, and the long life consumable items.
BTW, if you're in the industry, take the time to visit my Print4Pay Hotel site.
-=Greetings from Sandy Hook=-