We Buy Used Plotters in New Jersey
Do you have older toner based used plotters hanging around the office? Maybe you're looking at trading in your current plotter for something new? Why not think about getting top dollar for your plotter? It's much better than trading your old plotter in and getting a wishy washy trade in price.
Currently there are many models of toner based used plotters that are in high demand. We're looking to purchase certain OCE, Xerox, Ricoh, KIP, HP and Lanier used plotters in New Jersey.
A recent prospect in Edison, NJ was looking to replace their old Ricoh toner based plotter that was capable of scanning, printing and copying. That Ricoh wide format plotter was purchased almost ten years ago. In fact it looked like it had seen it's last days as a plotter. Our prospect had negotiated with a few vendors and was not able to get to the price that they wanted to pay.
Shell Game
All of those vendors stated they would take the Ricoh on trade, however they were not giving a reasonable price for the used plotter. In fact all of them were playing the shell game. Those vendors offered pricing of the new plotter at MSRP and then offering a discount for the used Ricoh plotter.
Trade in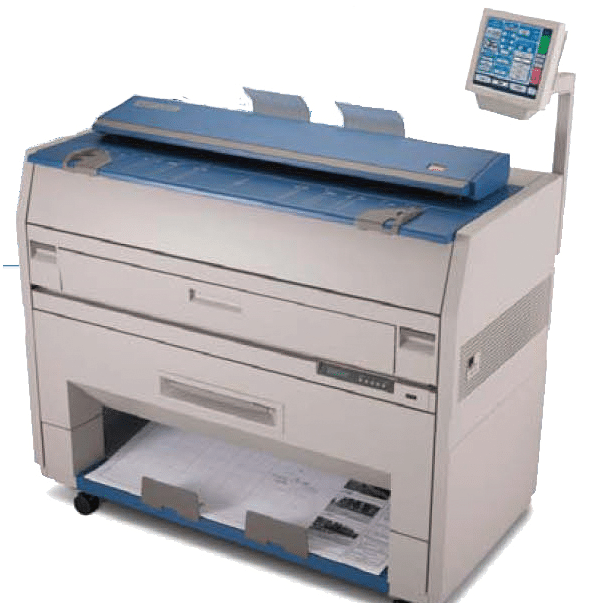 We treated that prospect a little different. We offered our best price for the Ricoh plotter and merged it with our Satisfaction Guarantee. Please send me an email if you'd like to see that. We then offered a cash payment to our prospect for the Ricoh used plotter. Our prospect then benefitted by having a fair price and receiving an additional check for thier plotter.
We had another client in Manasquan that did the same thing, the only difference is they had multiple Xerox plotters.
We buy toner based used plotters. Give us a shot if you've got one and we'll make an offer that includes de-installation and removal of the plotter. Hoping you'll consider purchasing or leasing a new Ricoh wide format also!
-=Greetings from Sandy Hook, NJ=-