What's the Best Color Wide Format Plotter in New Jersey?
What's the best color wide format plotter in New Jersey? First I'll admit that I resell, service and support Ricoh, KIP and Epson color wide format plotters in New Jersey.
We've supporting plotters and printers since the first black & white digital wide format print/scan/copy device was released back in 2023. There's been many changes with wide format plotters in recent years. The biggest change is the addition of affordable color wide format plotters.
Types of Color Wide Format Printers
The most common wide format printers include KIP, Canon and HP to print wide-format drawings. These printers use different technologies for putting color images and text on paper.
KIP is the only provider that offers dry color toner technology. Both Canon and HP use liquid ink and we're all familiar with the high cost of ink. With most ink based wide format plotters, supplies (ink, cleaning cartridges) and print heads are not included with on-site maintenance agreements. Recently I've seen some maintenance agreements that include the color ink and print heads. It's not uncommon to pay 93 cents per milliliter of ink! Did I mention the high cost of color ink 🙂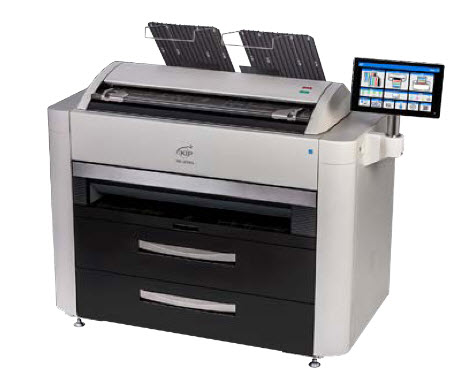 Reasons Why The KIP C740 is Awesome
Dry color toner
Print quality
Fast print and scan speeds
Predictable costs
Software built for Architects, Engineers and Construction
Toner
Toner is a dry powder mixture. Dry toner will never smear or run if the paper gets wet. In addition the use of highlighters will never smear the lines, images or text of your drawings. With KIP there is no need to purge or clean print heads.
Print Quality
The first print will be as good as the last print!
The KIP C700 series ability to control the placement of the toner particles through direct contact at every stage of image development ensures the highest level of accuracy and precision quality in the production of every color.
Dry toner does not require print head cleaning or purging. Why would you get a color plotter and pay to purge/clean the print heads. It's a huge waste of money and resources.
Fast Print/Scan Speeds
Six "D" size pages a minute in full color or black will give you 360 prints per hour on plain bond paper. Scanning speed is 8 inches per second in black and 2.6 inches per minute for color and at 600dpi. Inkjet printers are notorious for having slow scan speeds.
Predictable Cost
Most if not all plotters measure by the square foot. We can offer you a predictable cost every time you print. Our maintenance program includes toner, paper and maintenance for a low cost per square foot. Most inkjet plotters maintenance agreements do not include ink and print heads. Paying for ink and print heads is an added cost. This means the cost per print per square foot in unpredictable.
KIP Software (included)
The KIP C700 series includes software which every printer. This includes KIP ImagePro, KIP PrintPro.net, KIP Windows Driver, and KIP Accounting Cost Center (optional).
No matter if you're a wide format beginner, novice or expert user you'll find the software easy to use.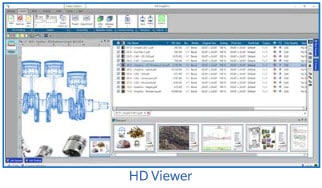 Interested in obtaining a new color plotter and you're not sure where to begin? You can get help from our experts for a no cost consultation call. Click here to schedule your no cost call with me.
Some recent blogs about our clients in New Jersey
New Jersey Surveyors Love the Ricoh IM CW2200 Wide Format